Electoral Boundaries Commission
January 09, 2017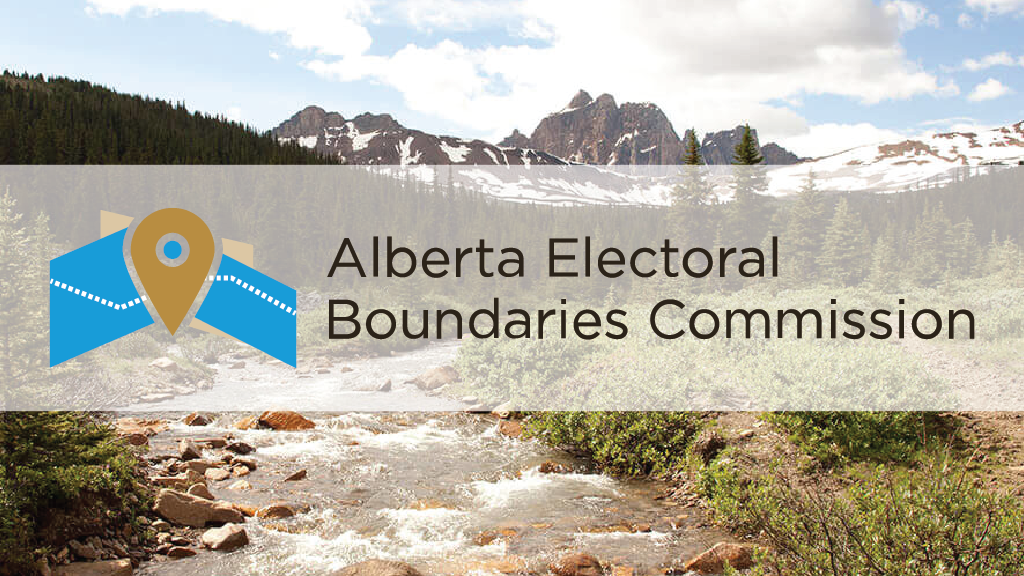 Take Part in Alberta's Constituency Boundaries Review!
Alberta's population has increased by more than 20% in the last eight years. As a result, we need to review our provincial constituency boundaries prior to the next provincial election. Provincial law directs the Alberta Electoral Boundaries Commission to review the existing boundaries and names for the 87 electoral constituencies and report to the Legislative Assembly of Alberta by October 31, 2017.
The Commission will consider the following in making recommendations to the Legislative Assembly:
Your input
Population figures and relative population density throughout the province
Common community interests
Existing municipal and natural boundaries
Effective representation
Albertans can take part in the process by attending a public hearing, providing a written submission and by following the Commission's progress on social media with #AlbertaEBC.
Visit abebc.ca for more information.
Posted in: General